_

 
 
Date: 
  

Thursday, October 27

_

 
 

Cost: 

 
Free

_

 
 
Transfer:
 
Bus

_

 
 

Clothing:

 

The use of long sleeve shirt, long pants and closed shoes are mandatory. It is prohibited to use synthetic clothing, soft-soled shoes (tennis/sneakers) and high heels. 

_

 
 

Safety:

 

Safety equipment is mandatory. Safety equipment (helmet, jacket, sunglasses and earplugs) will be provided for each visitor.

_

 
 

Alternatives:

 
Companhia Siderúrgica Nacional - CSN
Gerdau Cosigua
Thyssenkrupp Companhia Siderúrgica do Atlântico - CSA
Registration
For more information of activities:
Companhia Siderúgica Nacional - Volta Redonda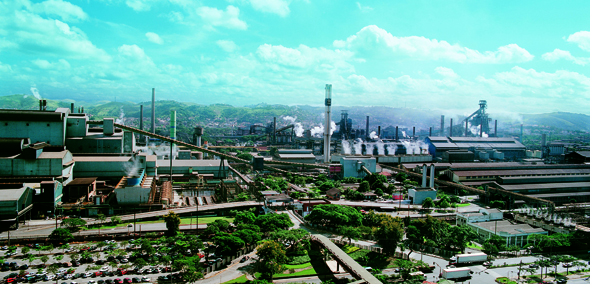 Auto-Estrada, s/n - Vila Santa Cecília 
Volta Redonda, RJ
www.csn.com.br
The Companhia Siderurgica Nacional - CSN - is a major milestone in the Brazilian´s industrialization process. It was founded in 1941 and its steel has driven the implementation of the national industrial park. After its privatisation in 1993, the company was modernized until it became in one of the most efficient steel complexes in the world. Today, one of its major distinguishing characteristics is the integration of the business of the steel, mining, cement, logistics and energy. With plants in countries like the United States, Germany and Portugal, the CSN is a multinational with great pride in being Brazilian. 
PROGRAMME

Schedule
 
Activity
07:00
  

_

Departure from the Windsor Barra da Tijuca Hotel 
09:00 
 

_

Welcome Coffee. CSN Presentation. Provision of individual protective equipment at the Center for Studies of the CSN. 
10:00 
 

_

Departure to Presidente Vargas Plant
Areas to be visited:
Blast furnace, Steelworks, Continuous casting, Hot-rolling installations
13:00
 

_

Lunch Bela Vista Hotel
14:30
 

_

Return to Rio de Janeiro
16:30
 
_Arrival at Windsor Barra da Tijuca Hotel
Gerdau Cosigua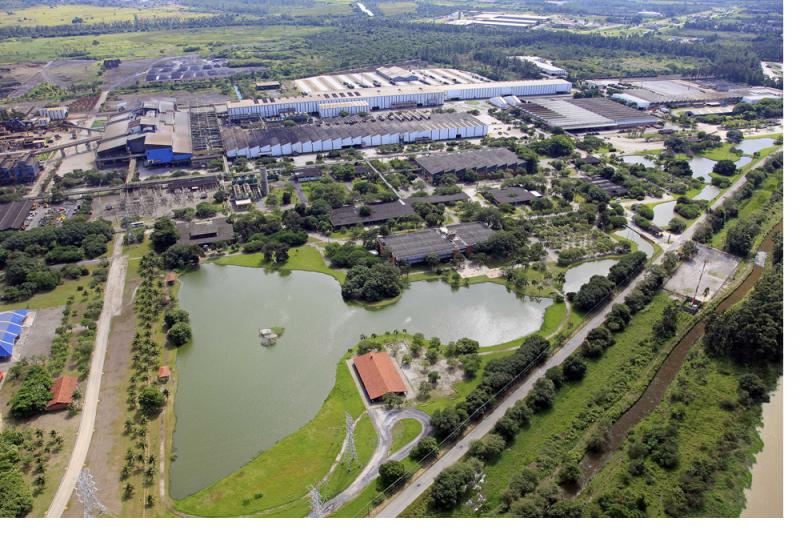 Av. João XXIII, 6777
Distrito Industrial de Santa Cruz, 
23560-900 – Rio de Janeiro, RJ 
www.gerdau.com/br/pt 
DESCRIPTION
The steelmaking plant Cosigua, located in Rio de Janeiro, was inaugurated in 1973. It has around 16.4 hectares with constructed area. Currently, it is considered the largest mini-mill steel plant of Gerdau for long steel in Latin America. It has a monthly production capacity of 85,000 tons. The plant serves the industrial, agricultural and civil construction sectors, manufacturing billets, wire rods, profiles, steel bars for reinforced concrete, wire and nails. 
PROGRAMME

Schedule
 
Activity
08:00
  

_

Departure from the Windsor Barra da Tijuca Hotel 
09:15 
 

_

Arrival at the plant
09:30 
 

_

Welcome and Presentation
10:45
 

_

Coffee and preparation for the visit
11:00 
 

_

Visit
13:00
 

_

Lunch 
14:00
 

_

Close and return to the Windsor Barra da Tijuca Hotel 
Thyssenkrupp CSA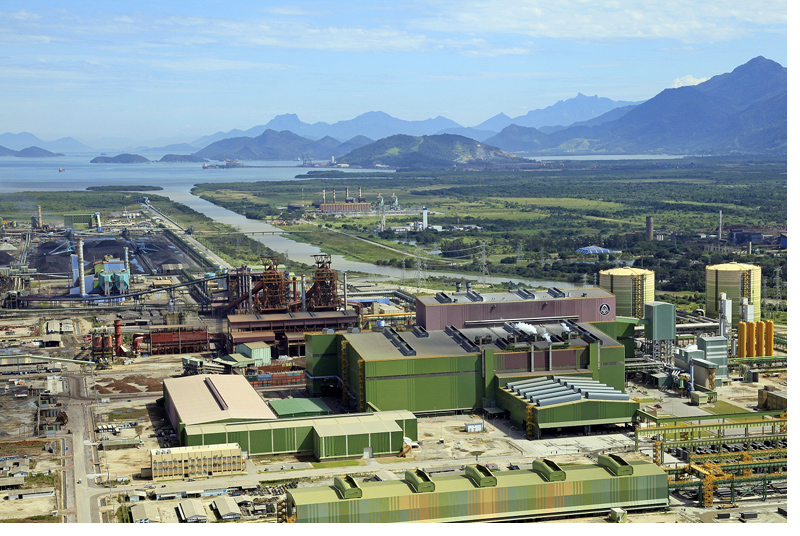 Rotatória Nelson da Silva
Distrito Industrial de Santa Cruz, 
Rio de Janeiro - RJ
www.thyssenkrupp-csa.com.br
DESCRIPTION
ThyssenKrupp CSA was opened on June 18 2010. It is considered as one of the most modern steel complex in the world. It is located in the Industrial District of Santa Cruz, to the west of the city of Rio de Janeiro and is an integrated steel mill complex which produces high quality steel slabs. The company has the capacity to manufacture up to 5 million tons of steel per year. Logistics is one of its great advantages. With its own port in Sepetiba Bay and a railway line, ThyssenKrupp CSA can accommodate the needs of the most demanding customers quickly and efficiently, both in Brazil and worldwide.
With a thermoelectric plant, with a power of 490MW which generates energy from the gases and vapors produced in the steelmaking process. ThyssenKrupp CSA does not depend on external power supply and also passes over 200MW to the National Interconnected System. This surplus is sufficient to supply approximately 880,000 households. ThyssenKrupp CSA employs over six thousand employees and indirectly, generates over 10,000 jobs in the production chain.
Soon the program of activities.
Map Visits